During each of his matches, Novak Djokovic can count on the support of the "Nole Family", a group of supporters of different nationalities. Dressed in the colors of the Serbian flag, sign in hand and standing up for each point won by Novak, you can't miss them in the stands. Julie, a 33-year-old Frenchwoman, is one of them: since 2018, she has been traveling all over the world to see her idol.
The first time she saw Novak Djokovic? "It was on television in 2006 and he had just abandoned his match, losing two sets to zero against Rafael Nadal at Roland. And in a press conference, Novak was saying that Rafa was not unbeatable, not invincible, whereas he had just given up, I found that a little arrogant, it must be said, and above all very ambitious.
However, Julie, who is passing her baccalaureate at the time, sticks with the image he sends back. "I started to look at who he was. And in fact, you realize what an extraordinary player he is," she confesses. It was only in 2016 that she saw him for the first time 'in real life', in a tournament. But her growing love for the winner of 22 Grand Slam titles has driven her for five years to travel all over the world to see him.
"I have decided to dedicate my holidays to supporting Novak"
Based in London where she is a French teacher, Julie has since become a real globetrotter. During each school holiday period, as soon as she can, she goes to tournaments: "If I don't see my family, I decide to dedicate my holidays to supporting Novak", engages Julie.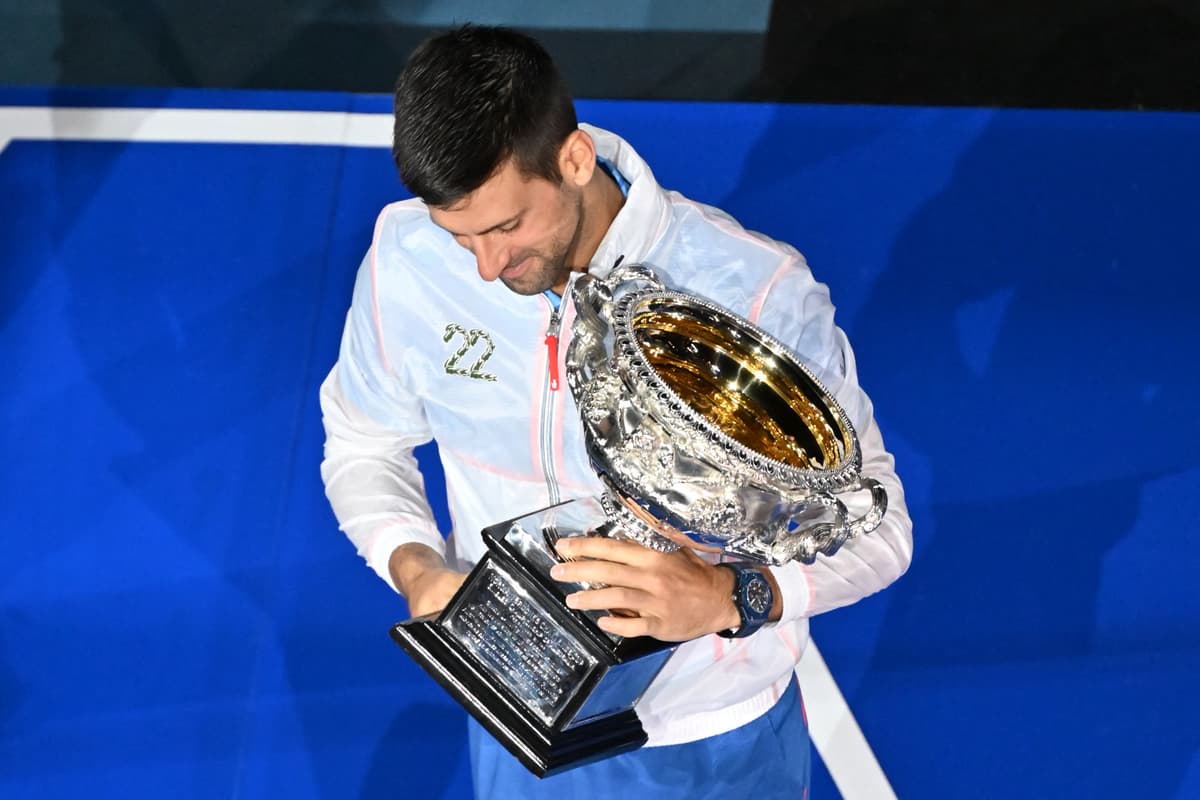 This year, she realized one of her dreams: to go to the Australian Open. "I was on sabbatical in January, February and March, so I went to the Australian Open for the first time in my life. And then Novak in Australia, I was told that was special in a very positive meaning. And indeed his victory was beautiful… it was emotional. I also met a lot of other fans from all over the world, I think we all got together to go support him. It was really perfect."
A trip to the Oceanian continent of course at his expense: "It costs a lot of money. During the six months of Covid during which I did not travel, I saved and this money was used to go to Australia. " Julie, black t-shirt from the famous brand with the crocodile on the back, nevertheless wants to make things clear: "Sometimes people accuse us of being paid by Novak to be his fans. But finally, they go too far. How to say… we dedicate ourselves to him. It's our savings that go through it."
However, Julie is aware of a sacred privilege granted to her. "For the places, yes, it's obvious (that Djokovic intervenes), given our location during the tournaments", admits the Serbian supporter. Indeed, often, some very active members, like Julie, are installed close to the player's box.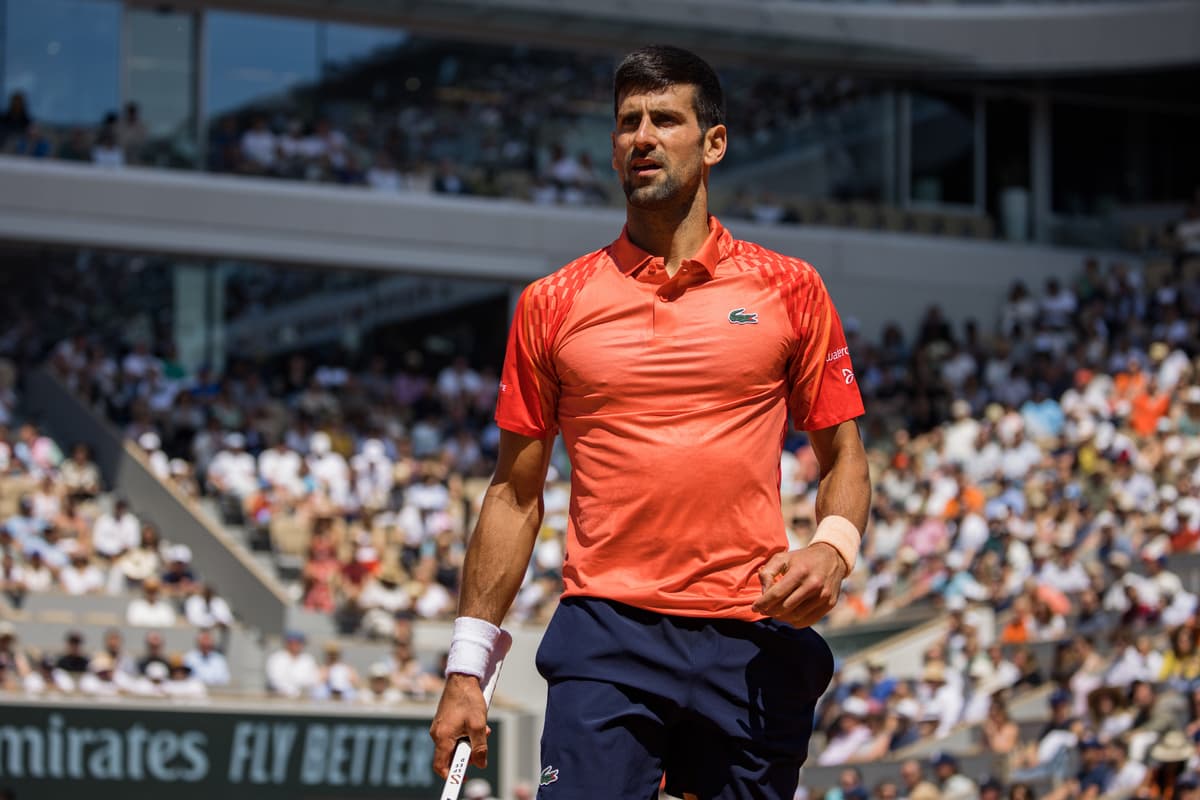 "Novak, you meet him in the street, you could not imagine that he is a multimillionaire"
This proximity to the world number 3, Julie has woven it for a long time. "There are a lot of people who think I'm really lucky. Of course I am, but she didn't come like that. I've been supporting Novak for years, waiting for years hours and hours to see him after training, after a match."
De facto, the Serb ended up spotting her. "It should also be noted that I have very curly hair and three colors, so it shows a lot", smiles the Frenchwoman, who even had the opportunity to play with him in October 2021: "He wanted to cheat after a game we played, a kind of pétanque. The ball we throw by hand must be closest to the baseline. And my ball was clearly the closest. He tried to cheat but it didn't work", laughs Julie. "He's a very kind, very generous, very humble, very down to earth person," she continues. "Novak, you meet him in the street, you could not imagine that he is a multimillionaire and that he is a tennis superstar. Me Novak, it's like my brother", pours out Julie.
In recent years, Djokovic has been the subject of many controversies: his vaccination situation in Australia last year, Roland-Garros this year and his sentence on Kosovo, for example. "I think he was treated very unfairly, there was a lot of overwhelm towards him," says Julie. "It made me want to defend him even more. We talk about him as an unloved." So, via her Instagram account and her Twitter page, the teacher regularly responds to 'haters'.
"Actually what people haven't understood is that if you cheer for him he'll take it, but if you whistle him he'll turn that into positive energy. He has this mental toughness which I find extremely inspiring and that's also why it's my idol", explains the supporter. On the occasion of this Roland-Garros, Julie, still dressed in the colors of the Serb, sees him raise his 23rd Grand Slam. To do this, he will have to get rid of the breathtaking Carlos Alcaraz, who will stand in his way in the semi-finals.