The French are more than ever ready to leave this summer! but financial difficulties remain the main cloud on the horizon for holidaymakers.
The health crisis and its constraints in terms of travel are just a bad memory at the start of 2023. Following the overall trend of our study, the French are showing growing enthusiasm for the idea of ​​going on vacation this summer. (76%, +5 pts vs. 2022).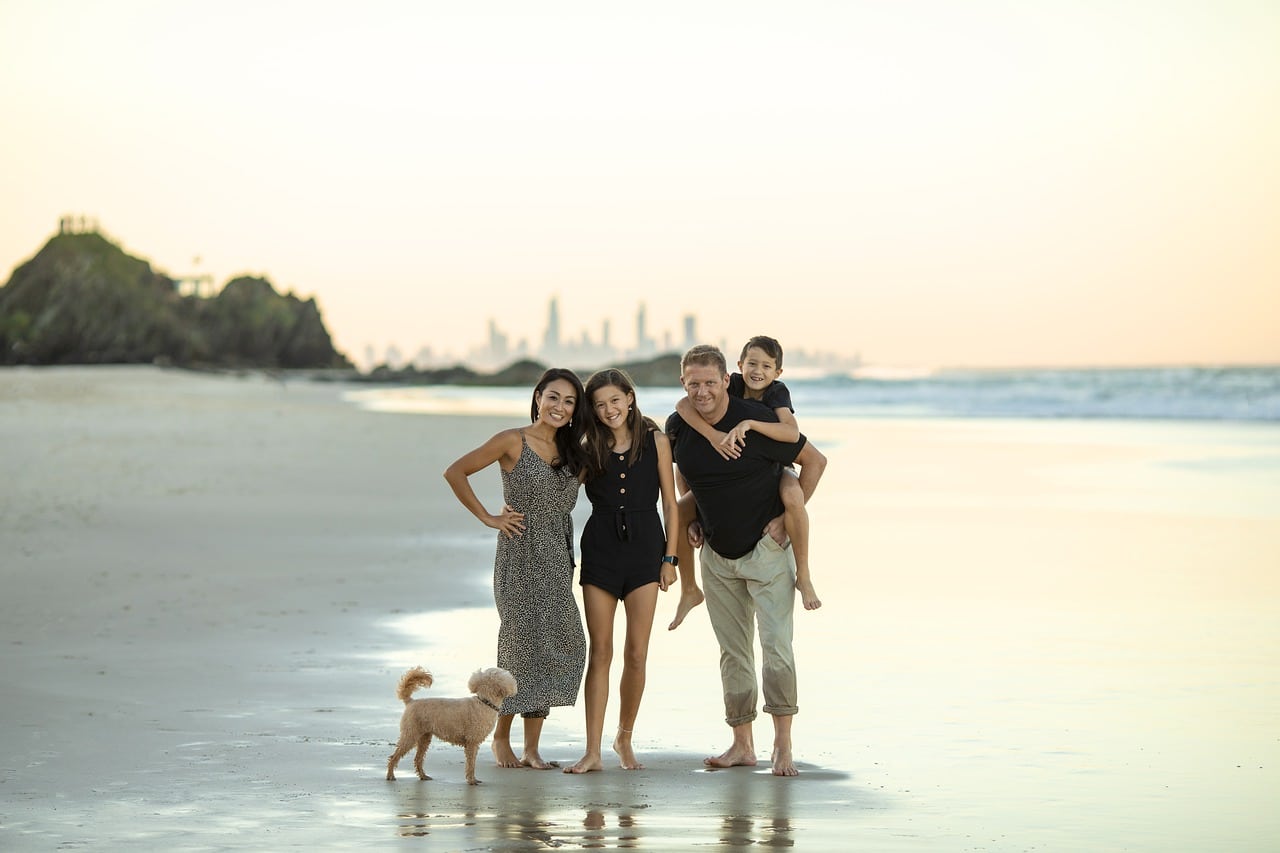 In this regard, 78% intend to go on vacation between June and September 2023 (+4 pts vs 2022 and + 9 pts vs 2019 before the health crisis). This is the highest level of intention in France for several years but also among the highest in Europe (75% on average), dominated by Italians (83%), Spaniards (82%) and Czechs (80%).
If the desire is strong, the terms of departure remain unclear on the date of the survey****, since more than 6 out of 10 French people have not yet booked their holidays (62%) and almost 1 out of 5 do not know the country of destination to date (19%). Nevertheless, they should not take long to look into it since 63% have planned to book their stay at least two months in advance this year (+6 pts vs 2022), even if almost a quarter of holidaymakers (22 %) plan to do so at the last minute.
Financial difficulties, the main cloud on the horizon for French holidaymakers
The complicated economic context is reflected in many of the results of the study this year and is also disrupting the plans of the French. Inflation is therefore the main reason that moderates their enthusiasm, even more than in most other European countries (77% against 68% on average in Europe, + 5 pts vs 2022). Similarly, 52% of French people say they are concerned by the fear of running out of money during their trip (48% on average in Europe, +4 pts vs 2022).
Far from having returned to its pre-Covid level (2201€ in 2019), the budget allocated to holidays is stable in France (1809€), the only country with Belgium which does not show an increase, whereas it is up 6% on average in Europe (€1,918).
Moreover, when they do not plan to go on vacation (22%, – 4pts), the French people concerned highlight the fact that they cannot afford it financially (55% of those who do not plan to go , +5 pts), i.e. a higher share than the European average (47%). They are also 31% to say they want to save money (+7 pts) and only 4% want to reduce their carbon footprint.
To circumvent this obstacle, the French plan, like their European neighbours, to reduce their expenses on the spot (32%) and to opt for a more economical type of accommodation (37%).
Concerns linked to the health crisis: a specter that is increasingly distant
In France, the subject of Covid-19 has lost even more ground than elsewhere and no longer constitutes a real obstacle to travel. Indeed, the Covid-19 only affects the enthusiasm for going on vacation of 1 in 3 French people (30%, -19 pts), while it still impacts 48% of Portuguese or 43% of Italians in particular.
In addition, fears linked to Covid-19 are gradually fading from the minds of holidaymakers, such as the fear of an epidemic outbreak during the trip (34%, -12 pts) or quarantine at abroad (34%, -9 pts).
Unlike Europeans, the French still favor local tourism
The French are the most "home-loving" holidaymakers in this barometer. In fact, 60% of them would like to stay part of their holidays in their country for the summer holidays (+4 pts). The majority of Italians and Spaniards are also of the same opinion (59% and 53% respectively). This upward trend since 2022 can be explained by several factors: habits taken since the health crisis which have finally taken root and budgetary restrictions which prevent a longer trip, among others.
For those French people who stay in France, the PACA region is still at the top of the most popular regions (24%). Brittany entered the top 3 this year with 21% of intentions to go there. Finally, Occitania and New Aquitaine are still very popular holiday destinations (19% each).
The share of French people who intend to travel beyond the borders continues to increase, but slowly. In fact, less than half of French people plan to go abroad (42%, +2 pts) and when they do, they prefer Europe (76%, +4 pts) and countries in the Mediterranean basin such as than Spain (16%, +1 pt), Italy (10%., +2 pts) and Portugal (5%, =). The Asian (5%, +2 pts), African (5%, =) or American (4%, -1 pt) continent are far behind Europe.
In addition, France remains a popular destination also for European tourists who wish to leave their borders. It is part of the top three destination choices in many countries for this summer: 29% of Belgians, 16% of Swiss, 11% of Portuguese, 10% of Spaniards, 9% of British, 9% of Italians and 8 % Germans. It even attracts vacationers across the Atlantic like Americans (4%) and Canadians (3%).
Trends in "French-style" holidays
What remains unchanged for the French, however, is their affection for the seaside: 65% (=) intend to stay there this summer, the highest proportion in all of Europe, and only 20% opt for urban areas (+ 2 pts). The countryside is losing some ground (24%, -2 pts) to the benefit of the mountains (23%, +3 pts). This mix contrasts with the European results, where cities are the second most popular destination (30%, +4 pts).
The French also confirm their singularity on a European scale concerning accommodation: they will give priority to seasonal rentals at 40% (+1 pt) against only 30% for Europeans. Although popular, hotel stays are only chosen by 30% of French holidaymakers (+1 pt) compared to 47% of European holidaymakers.
They are also in the lead for holidays spent free with friends or family (26% vs 21% for Europeans) and camping (17% vs 10% for Europeans). These choices may be partly motivated by economic considerations (46%, +7 pts).
Main objective of their holidays, the French intend to rest as much as possible this year (57% vs 54% on average in Europe). Moreover, they are particularly attached to this break and only 20% plan to work from their vacation spot, ie the lowest proportion among the European countries in the study (28%).
Finally, with regard to means of transport, the French once again stand out from the rest of the European respondents. They are the most inclined to use the car (70% vs 56% for Europeans), while they are less willing to take the plane (24% vs 37% for Europeans) or the train (13% vs 16 % for Europeans).
Ecology: laudable but limited intentions
Nearly half of French people (49%) see their enthusiasm for going on vacation somewhat moderated by their ecological concerns, more than what is observed on average in Europe (44%). It should be noted that it is the youngest French people (18-24 years old) who feel the most concerned by the issue of climate change and who link it more naturally to their holiday plans (67%).
In this respect, the intentions of the French are in line with the opinions of Europeans in general. More than 8 out of 10 French people plan to pay attention to their consumption on site to avoid waste (89%), to try to reduce their waste there (87%), to support the local economy (86%) or even to turn to activities that respect places, whether in environmental, ethical or cultural terms (80%).
In reality, however, the proportion of holidaymakers who actually apply these principles has changed little over the years. A slight change can be observed with regard to non-socially responsible activities on site (52% avoid them at least "sometimes" in 2023 compared to 46% in 2022), however the modification of modes of transport is still not very widespread (only 34 % do it at least "sometimes" this year compared to 31% in 2022).
In the end, the main modes of transport used to get to the holiday destination remain the same as in 2022, with first the car, then the plane. The train is still only used by 13% of French travellers.
* Methodology: the 2023 edition of the annual Holiday Barometer from Europ Assistance and Ipsos was carried out in 15 countries: United States, Canada, United Kingdom, Italy, France, Spain, Switzerland, Germany, Austria, Portugal , Belgium, Poland, Czech Republic, Malaysia and Australia. For each of these countries, 1,000 consumers aged 18 and over answered an online questionnaire. The survey was conducted from March 20 to April 7 and focused on consumer vacation plans and travel preferences.
** Comparison vs 2022, unless specified
*** Based on an average household of 2.5 people
**** Survey conducted from March 20 to April 7, 2023